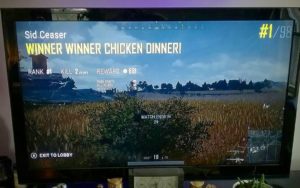 Dave and Sid talk a whole lot about video games we are currently playing and games we are looking forward to.
Recorded February 14, 2018. 30 minutes.
Show Notes and Links:
The New Hampshire Institute of Art will be having their 2nd annual Storytelling Festival, and there is a call-for-entries looking for people to get up and share their stories in front of an audience. Here is the Facebook page with more information.
We also live-streamed this Podcast session. Watch us live and in living color!
Podcast: Play in new window | Download
Subscribe: RSS
Intro and Outro music provided by: MICHAEL BELLAR. Used by permission of the artist.